Utilising 3D scan technology, drone photography, and remote underground sensing to assist archaeological excavations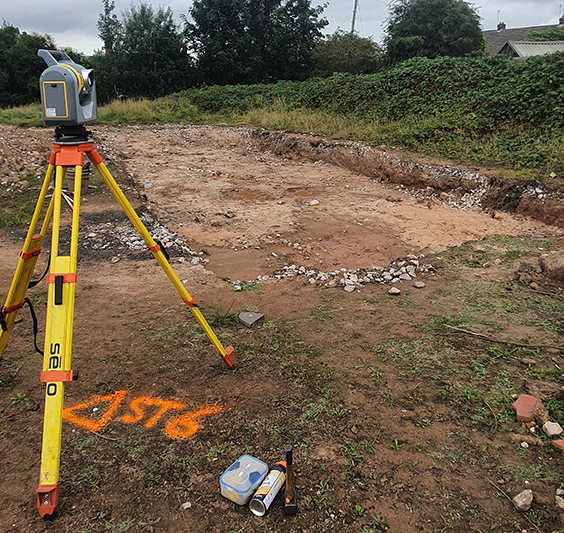 Archaeologist Sarah Weston reflects how UTSS use a Total Station, drone technology, and their proven expertise to facilitate safe, productive digs.
What we needed
After being left high and dry by a previous service-provider, my archaeological unit had an urgent need for vital cable avoidance work on our archaeological dig site. This would involve remote sensing the underground services which might crisscross the trenches on our site.
The stakes were very high. A thorough and accurate underground scan of a proposed archaeological dig site is a crucial requirement of most contractors when we break ground. Without someone to complete the scan, we would not be able to excavate.
What UTSS provided
Richard and the UTSS team not only carried out the vital cable avoidance work, they provided solutions to a number of other problems while working on subsequent digs.
When we excavate or evaluate a site we must record certain information, including positions and dimensions of trenches we've dug up. Using a Total Station, The UTSS team was able to scan our site and capture 3D images of our trenches instantly.
UTSS are able to plot the features of the trenches onto an accurate, Ordinance Survey (OS) referenced plan.
Richard and the team also provide drone and aerial photography of a site. While recording a site photographically can be tricky because you need low raking light to capture earthworks and topical disruption, UTSS has the equipment and expertise to accommodate for any issues.
What impact this had on our project
The 3D scans created a highly accurate record of the trenches and dig site which we could refer back to. The level of accuracy meant that we're able to keep analysing a dig site once it's no longer available to us, perhaps picking up on something that we might have missed.
Having a record of the site's features in Ordinance Survey terms is incredibly important for future work that might need to be carried out.
Thanks to UTSS' drone photography of the site, within 10 minutes we've got a fantastic visual record of the location and layout of the trenches. This also means we no longer have to rely on patchy, existing aerial photography.
Not only that, I really do get the feeling when the UTSS team is on site, they truly care about the project and they want to produce the best results possible for us.