UAV Survey and Inspection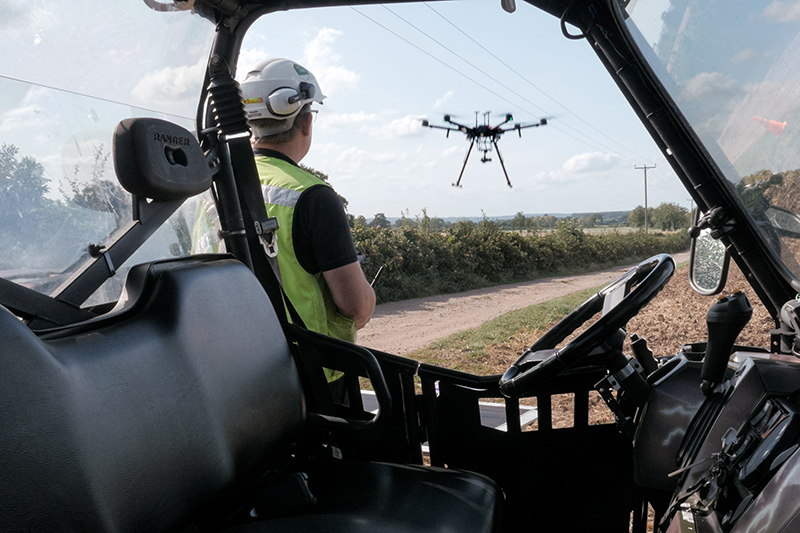 Moving beyond traditional methods.
The use of unmanned Aerial Vehicles (UAV or Drone) is becoming more common. At UTSS Ltd we embrace this technology as it allows us to accurately capture mass data in a safe, quick and cost effective manner. Drones allow the safe inspection of bridges, towers, chimneys, roofs and masts, which were once difficult and dangerous to access. All of our drone operators and observers are UK CAA Approved and PFCO certificated to ensure safety is adhered to at all times. At UTSS Ltd we are qualified and insured to use both fixed wing UAV and multi rotor UAV options.
Both UAV options have a satellite derived RTK solutions providing an excellent and accurate survey grade output. With our fixed wing UAV we are able to map large areas, flights being completed within a single flight (whilst complying with CAA requirements). This option is beneficial for sites where access is limited or where work machinery can only be halted for a short time. Using Photogrammetry software, along with the RTK solution and the data captured an accurate 3D model of the site can be produced. The multi rotar option allows for a more precise inspection, capturing high resolution pictures and videos.
Our UTSS Ltd team consists of one remote pilot, a camera operator and two ground observers who have completed NQE UAV Observer training. All necessary permissions from the Civil Aviation Authority along with up to date PFCO and CAA Operator Registration Requirements are held by our company.
Our services include;
Quarry Face and Stockpile Volumetrics
Infrastructure Inspections
Topographical Surveys
Photogrammetry
LiDAR Surveys
Agricultural Surveys including Crop Health Indices
Standard Aerial Photography
Vegetation Encroachment
Video Show Reels
UAV Based Inspections
UAV LiDAR Surveys