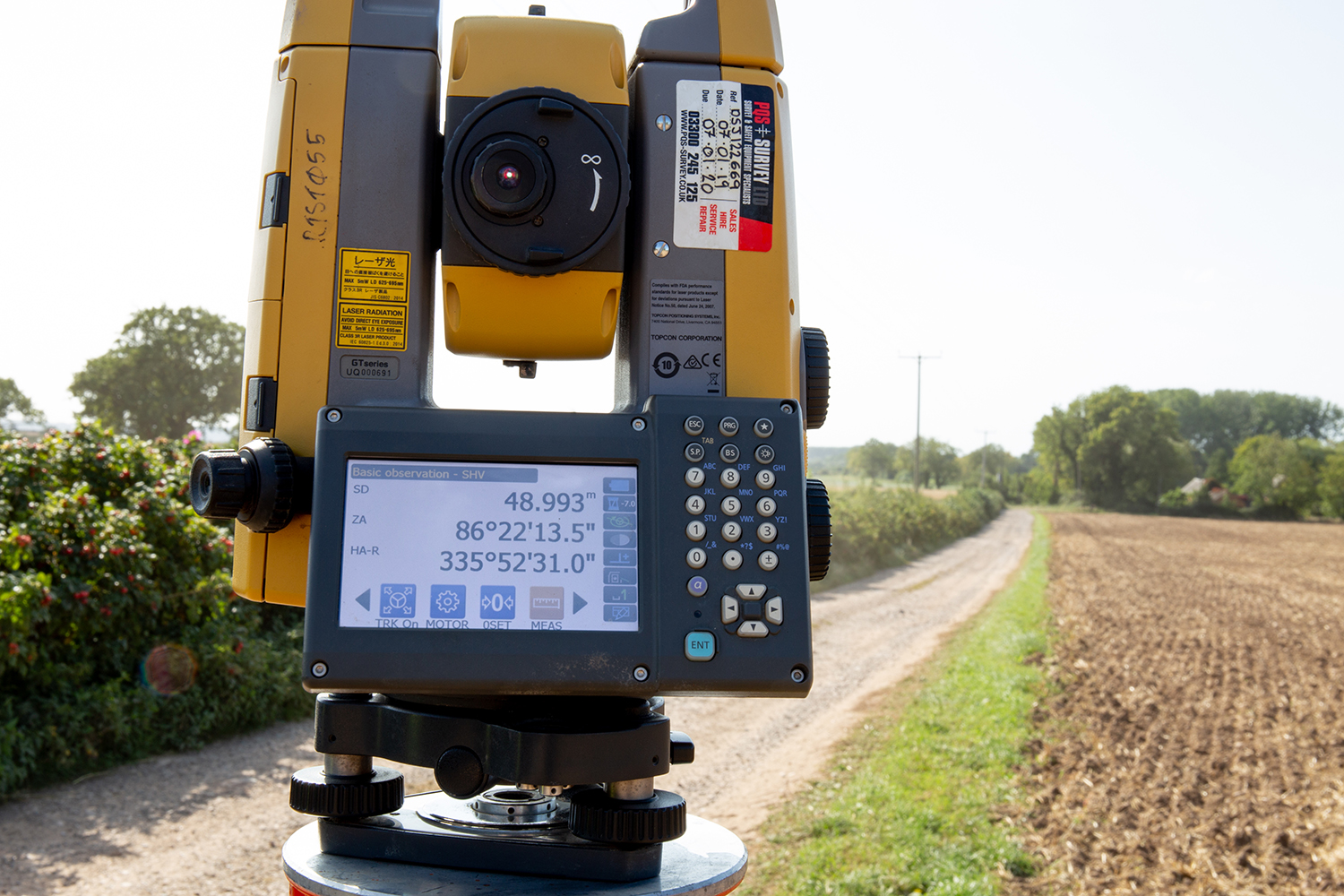 Volumetric Surveys/Cut and Fill Analysis.
At UTSS Ltd we create 3D Digital Terrain Models (DTM) by first creating a detailed onsite topographical survey. This can be done by;
Traditional survey techniques (electronic measurement devices, GNSS and theodolite EDM)
Drones (UAV)
These two methods record site levels and any relevant features to generate information required to create an accurate 3D Terrain Model. This model then allows Cut and Fill Volumes to be analysed and calculated.
UTSS Ltd can offer Soil Condition Surveys as and when required.
Setting Out
Once projects have reached the construction phase, we at UTSS Ltd are able to liaise with the Project Manager, engineer or architect to begin 'setting out'. This involves the transfer of the design drawings or schedules onto the ground on site. The 'setting out' establishes boundaries, the centre lines of walls, the correct extent angle and level of buildings and other necessary structures.
With the use of EDM (Electronic Distance Measurement device) and the agreed, pre-determined co-ordinate system or Ordnance Survey OSGB36(15) National Grid, the schedule or plans can be pre-loaded into the data logger (TOPCON FC5000). The data logger enables markers and survey nails to be inserted accurately into the ground.